Safe & Effective Advanced Body Sculpting
The results you want without the risks
Our unique Body Sculpting & Fat Transfer process & procedures help both men and women reduce body fat and tighten those common stubborn areas naturally and more safely and effectively than other alternatives like Coolsculpting and traditional liposcution.

We can remove up to 5 liters of fat in a single treatment. 100% in office. No ripping, cutting, tearing, or cooling and no general anesthesia. Many patients elect to use their own body fat to safely restore volume and shape select areas of the body. Our technology and process carries the highest acceptance rate in the industry.
Pura has been a pioneer of Modern Liposuction over the last several years. We believe beauty is more than skin deep. It's about safe, mindful, effective solutions that deliver immediate and lasting results without the risks or disappointments of other options.
What our patients are saying
"The experience at Pura Medical was better than I could have imagined. The results were amazing and the experience with the staff and my procedure was really pleasant and easy. Their Modern Liposuction experience goes above and beyond from consultation to post-procedure."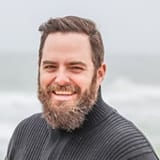 "I'd been considering liposuction and coolsculpting for years. With Modern Liposuction at Pura Medical Studios, I finally found what I wanted. Great results without the fear of complications, scarring or downtime from work."